As if the red-striped anemone needed prettying up! Epiactis thompsoni is a com…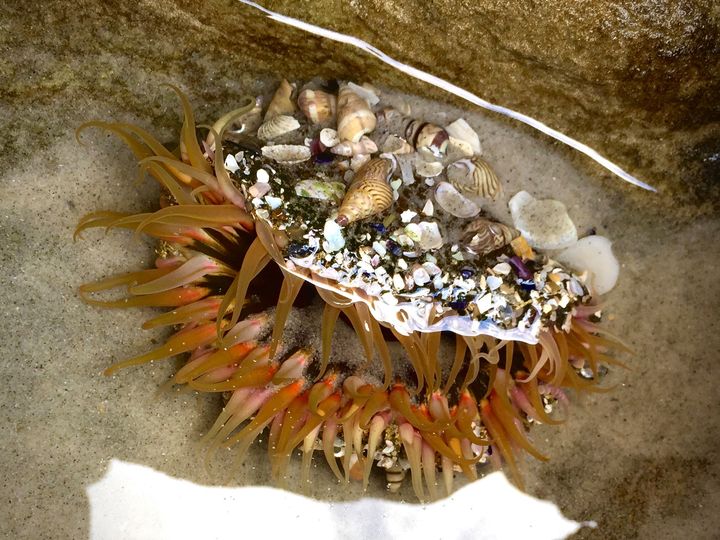 As if the red-striped anemone needed prettying up! 🤩
Epiactis thompsoni is a common rock pool dweller around Tasmania.
Its name refers to the red stripes on its body, but it's the orange stripes on the tentacles that are more likely to catch your eye.
Anemones are able to move about but remain firmly attached to a rocky substrate. If disturbed they retract their tentacles and form a tight ball.
They are often found with sand and pebbles attached to their outer surface but this one has blinged it up with shells and shell fragments. 👑🌟🐚
#QVMAG