Hugs, tears as flights return to Tasmania after COVID closure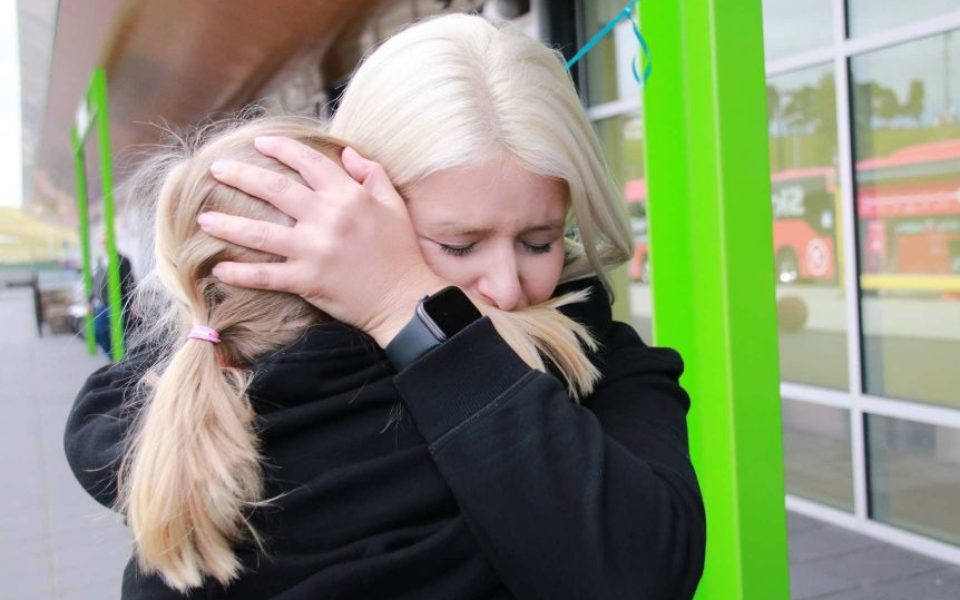 It's been 12 months since Emily Myors has seen her family.
"My family is all here [in Tasmania]. I've been in Queensland by myself. It's been a really tough year," she said.
Ms Myors, like many Tasmanian expats, has been separated from her family by the COVID border closures.
But as of Monday, Tasmania threw the doors open to low-risk jurisdictions, allowing families across the country to reunite.
"As soon as I could get on the plane, I took the first flight I could out of there," she said.
"I'll be going back [to Queensland], but just to be able to see everyone and make sure everyone's OK.
"I've had a really rough year, as everybody has in the world. It's just really nice to come home and see everyone and hug…