'Sexy Lexy' the Torana reunited with owner after 30-year absence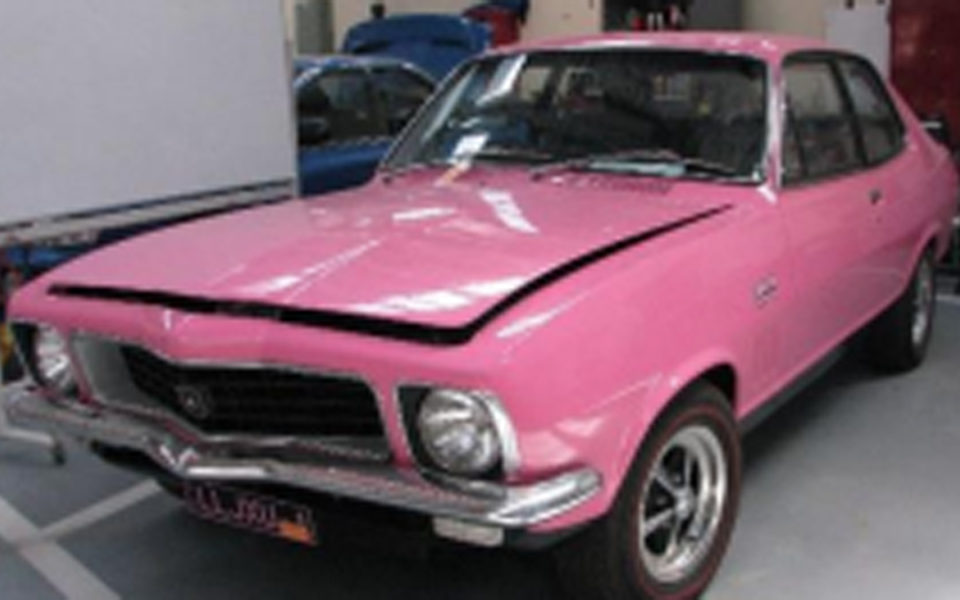 A valuable vintage Torana dubbed "Sexy Lexy" has been reunited with its overjoyed owner nearly three decades after it was stolen.
The bright pink 1973 Torana GTR XU1, which was then uninsured, was stolen from its Victorian home in 1992 and disappeared without trace.
It finally turned up as part of a Victoria Police investigation into a rebirthing syndicate, having been sold to an unsuspecting buyer in the early 2000s.
Detective Senior Constable Brett Florence – himself a car enthusiast – began investigating the syndicate when he joined Victoria Police's vehicle crime squad in 2014.
Years later, he was able to reunite Sexy Lexy with her original owner, whose name has been given only as Carol.