Unsustainable Crow scoring leads to a total set too high.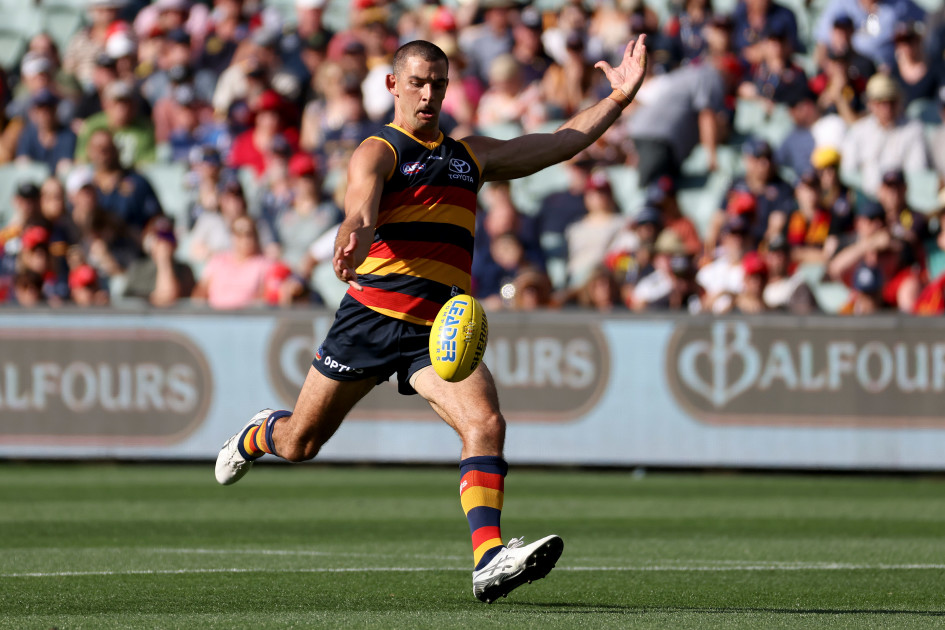 Fremantle travels to Adelaide to take on the Crows who have been surprisingly lively to start season 2021.
The Crows attack has averaged just shy of 100 points per game this season, led by perhaps the biggest surprise of the competition – Tex Walker, who is leading the Coleman Medal.
99 points per game is an astronomical difference to the league's lowest-scoring team in 2020, the Crows averaged just 48.6 ppg (translating to 60 ppg in full game length) over last years campaign. Obviously, the scoring has increased league-wide, the quarters are longer and the Crows have shown improvement but the early-season scoring for Adelaide is an anomaly I don't expect to hold much longer. This week the Crows…