Weather News – Dangerous wind in southern Victoria tonight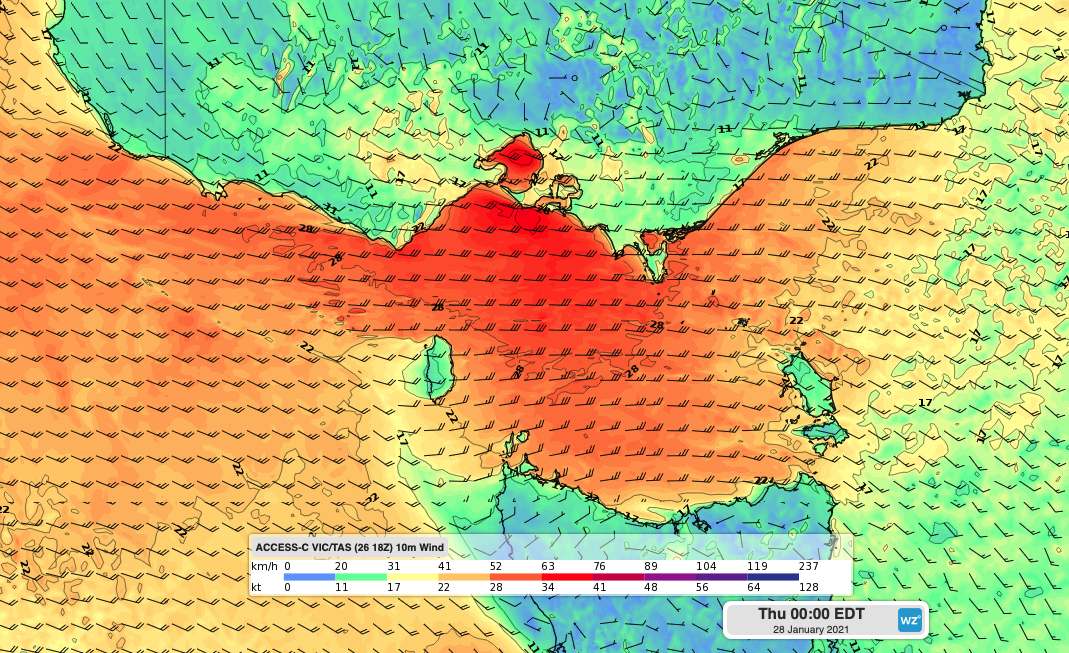 Dangerous wind in southern Victoria tonight


Ben Domensino,

Wednesday January 27, 2021 – 16:57 EDT

An unusual surge of powerful easterly winds will buffet parts of southern Victoria on Wednesday night, possibly exposing typically safe areas to wind damage.
Most of Victoria's damaging winds typically come from the north, west or southwest as cold fronts or low pressure systems pass over or near the state.
However, a rare surge of easterly winds will be driven through Bass Strait on Wednesday night as a strong pressure gradient develops between a high pressure system south of Tasmania and a low pressure system over Australia's eastern inland.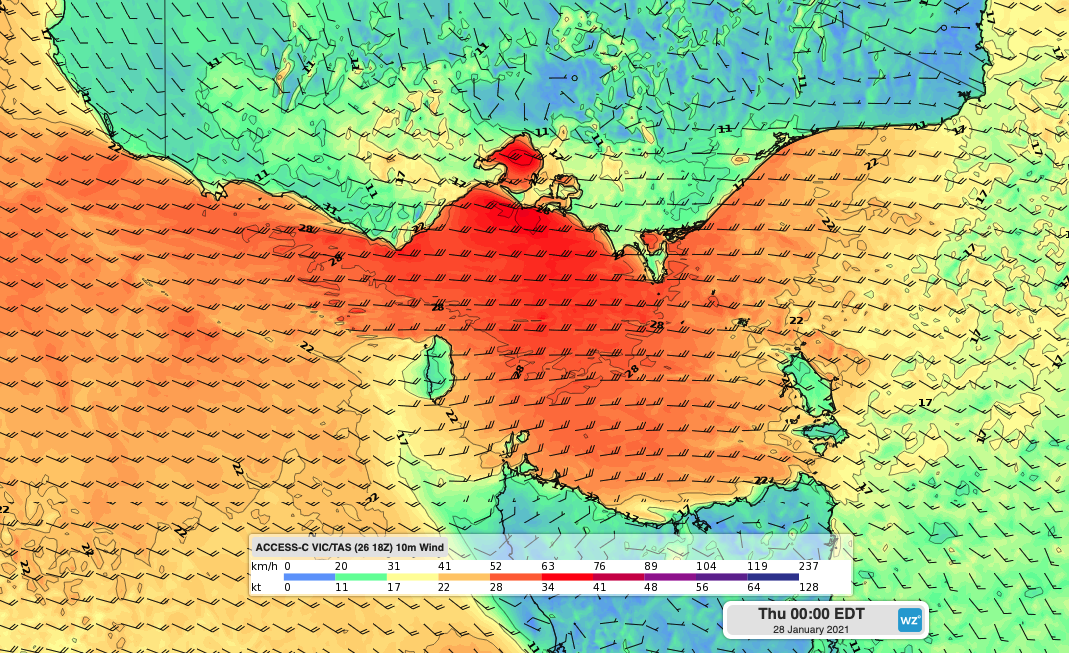 Image: Forecast surface wind speed and direction…