Weather News – Hobart's wettest February in a decade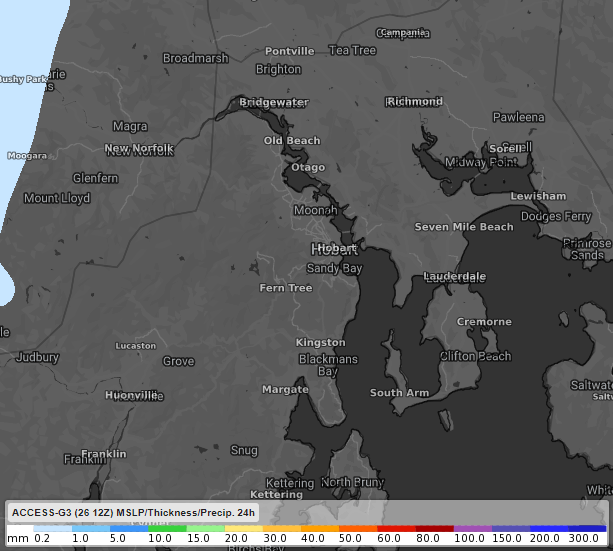 Hobart's wettest February in a decade


Graeme Brittain,

Saturday February 27, 2021 – 11:33 EDT

The Apple Isle's capital has received 52mm of rain so far this month, with no further significant falls of rain expected before the month's end.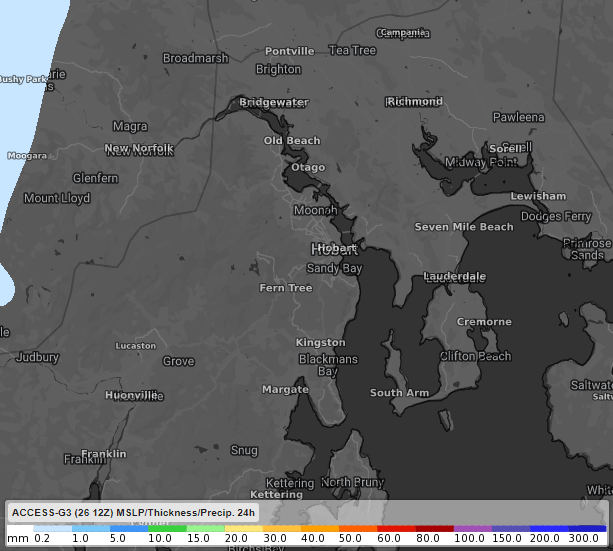 Image: Minimal rain forecast in the vicinity of Hobart in 24 hours to 9am Sunday 28th February 2021, according to the latest ACCESS-G3 12z run.
As Hobartians are probably well aware, most days this month have actually been dry – particularly the last 10 days; rain has only been recorded on eight days this month, compared to the average of nine days.
Despite this seeming lack of rainfall, it is almost certain to be the city's wettest February in 10 years….